Statewide Services from the Lean Six Sigma Experts of North Carolina

Finding companies or experts in Lean Six Sigma will not be difficult if you are located in North Carolina no matter the city or town. The main problem will be: are these companies and experts reliable? Lean 6 Sigma is a methodology that requires proper training, expertise, but experience over anything else, and for it, experts start to gain it even during the time when they are getting trained. Therefore, it is important to choose the right company and professionals who can provide the right Six Sigma training but also the certification for you to prove your understanding and compliance with the methodology. This option—whatsoever—is for only people or workers who are interested in Sigma and need to learn it to obtain the benefits that come from it.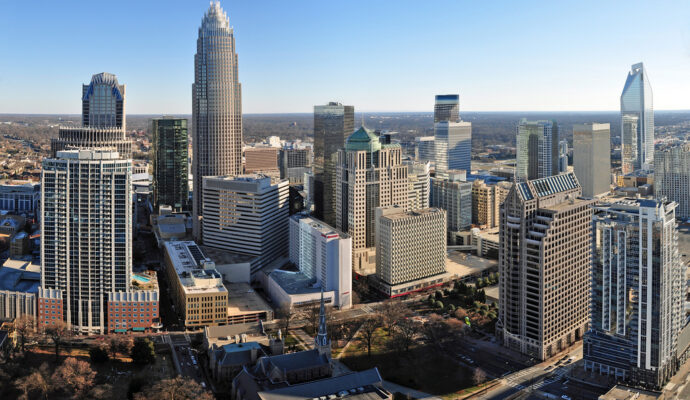 But what happens when an organization is the one looking for Lean Six Sigma services in order to integrate the methodology into its processes and structure? After all, training and certification are only for future experts and individuals, but companies are the ones that use LSS as the process improvement methodology it is. The answer is simple: it is just as difficult to find experts for training as it is to have them implementing the methodology in order to achieve waste reduction, eliminate variations, and improve processes.
Fortunately, our company Lean Six Sigma Experts of North Carolina is available in the entire state to help you with all your needs, it does not matter if you are a business looking to implement Sigma or a person trying to get trained to work in an LSS team within a company. Let us know what you need or your expectations with the methodology according to your situation and our experts will deliver the perfect service.
What Services Do We Offer?
---
6 Sigma training is the main one we have been providing to companies and individuals in North Carolina. However, along with our training in the main 3 belts (yellow, green, and black), we have made sure to be able to issue certifications that are recognized and valued in the entire country. Additional to this, we have consulting services that companies and organizations can request in order to work alongside our experts to implementation 6 Sigma in a matter of weeks and start obtaining results and notice improvement.
Also, our Lean Six Sigma consultants are able to deliver training while integrating the methodology and ensure businesses can develop their own talent in it. Finally, we are one of the few companies in the state and country schools can rely on to have their students trained in the yellow and green belt and allow them to add value to their curriculums and obtain more benefits, like having more college options or obtaining more credits.
Just make sure to let us know at Lean Six Sigma Experts of North Carolina what solutions you need and we will be happy to provide you with them in any of these cities: Charlotte, Fayetteville, Greenville, Durham, Goldsboro, Raleigh, and many others since we cover the entire state.
There are so many areas or regions where we offer these services with most of them being cities.
However, if you need any of these services, you need to contact us. The list below comprises the areas where we offer these services.