North Carolina Lean Six Sigma Black Belt Training and Certification

Leaders and supervisors in a company are in those positions for a reason, and when it comes to Lean Six Sigma, that reason is more obvious than usual: because they are more prepared and experienced. This is why a black belt is a level you should go for if you want to fill those roles in the methodology. But is this enough reason to choose the black belt among all the belts or levels in the methodology? To answer this question, you need to know that all belts bring benefits. Actually, they have some in common:
Gain hands-on experience in quality management and data collecting.

A better salary.

More career options and opportunities.

Learn how to work as a team.

Develop problem-solving skills.

Improve decision-making.

Be valuable for all companies from different industries.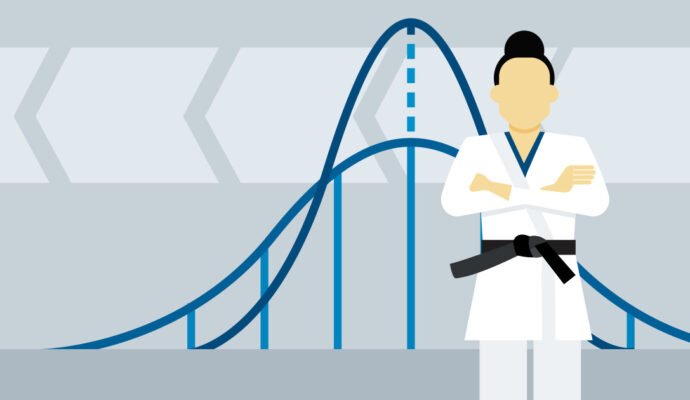 But when you focus on the black belt only, the first difference comes right away: you are able to fulfill leadership roles instead of small ones. For this, the training includes many topics and helps all individuals taking it to develop skills, starting with the leadership skills and guarantee they are able to make decisions based on the situation and company's needs. There is a lot involved with black belts and if you want to be always present in projects, can handle responsibilities, and want to climb to higher positions, make sure to go for this belt instead of any other.
At Lean Six Sigma Experts of North Carolina, we are here to support you by providing the training and certification in this LSS belt. Therefore, you can count on us if you are a worker from a company that needs to integrate 6 Sigma or just someone who is looking for new opportunities in the professional area.
Is Lean Six Sigma Black Belt Better Than A Green Belt?
---
In terms of roles, you can fulfill and knowledge you will acquire, yes, it is. Overall, the answer will be 'yes' in all cases since it is the next level that follows the green belt, so it is inevitable to say that it is better when it comes to benefits and what you can learn from it. However, everything depends on what are your goals and needs regarding LSS as well. Not everyone wants to fill leadership roles or have so many responsibilities within a company but rather remain low but still with great benefits.
If what you want fits this, you should go for a green belt instead of a black one considering you will have less free time and more things to do when going for the latest. But if you are definitely aiming for better job positions and want to handle an entire team, the black belt will be the best option. Most people who ask us this question are trying to determine the training they should go for right away, but in our experience, we have determined that it is better to go according to the belt progress.
What does this mean? That despite not being a requirement, a green belt before taking the black one would be a great benefit once you move onto this one. Why? Because you will be able to finish it faster and gain some experience that will prepare you more for future roles and responsibilities. However, you can always choose the black belt training without having to feel pressure to spend around 2 to 3 weeks on the green one and if this is your final decision, our expert at Lean Six Sigma Experts of North Carolina will be there for you. Our black belt training reviews topics from the yellow and green belt, which means you will not be lacking in the basics and previous knowledge.
What Do You Learn During A Black Belt Course?
---
Since there is a lot to consider in order to prepare the right expert, many topics, elements, and tools are included and need to be learned. In our company, we have made sure to prepare the right outline for it to guarantee you are not overwhelmed nor fall behind with the basics and concepts you usually see in the initial belts. Therefore, our structure for the black belt course includes:
Green belt review.

Principles and concepts.

Six Sigma tools and additional methods.

Leadership skills.

Decision-making.

Risk mitigation.

Regression analysis.

Customer needs and requirements.

Problem-solving and root causes.

SIPOC.

Advanced Control Charts.

Special focus on DMAIC.
In each one, we will make sure to start with the easiest elements and determine if you are able to handle the progress, so there is no need to feel pressure about finishing our training in a specific timeframe or having to move forward without taking a breath. We do have a timeline for our black belt course, but we also understand not everyone learns at the same speed and it is hard to keep up depending on how much free time you have and the type you are taking from us: online or in-person. But what we can say with all this is that by the time you complete it, you will be completely prepared to fill all the roles and handle responsibilities without any issues.

What is Next After Completing LSS Black Belt Training?
---
An LSS certification in the black belt is a must. Any person who finishes a black belt training needs to worry about getting a certification issued to add the knowledge to his or her curriculum and start working as an expert in it. Considering that LSS black belt is a full-time position and even the training involves a lot of responsibilities and compromise to it, we know you will need the certification and not the training alone. Our company can issue the black belt certification after you take the corresponding exam and, of course, complete the course.
If you pass it, we will get you certified in a matter of days and ensure you are able to start working right away or apply to companies you have always wanted. Therefore, rely on us for this and let our team know at Lean Six Sigma Experts of North Carolina when and how you want to start your black belt course.
There are so many areas or regions where we offer these services with most of them being cities.
However, if you need any of these services, you need to contact us. The list below comprises the areas where we offer these services.