Lean Six Sigma Training in North Carolina

All companies, organizations, businesses, and a large number of people in North Carolina want to access Lean Six Sigma training in order to integrate or work with the methodology and gain all the benefits that come with it. In the case of the first three parties, the methodology is meant for them since it is focused on process improvement by reducing waste, eliminating variations, focusing on the customer, and more goals that are usually found in different methodologies, not in one alone. But instead of training, wouldn't they be more interested in implementation?
Businesses have two options when it comes to using Six Sigma: hiring the experts or training their workers to be the professionals they need. This is why Lean 6 Sigma training is popular among companies considering that it is more affordable to develop talent than hiring it although it does take more time when going for this option.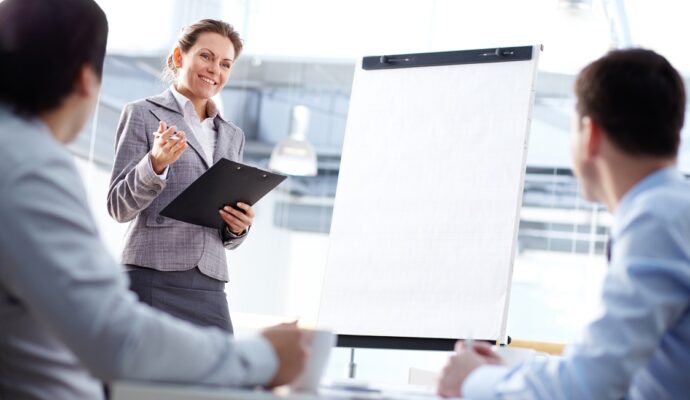 For individuals, getting trained in Lean Six Sigma means more career options and opportunities as well as developing valuable skills. Even when the methodology is aimed at companies, people can also obtain great benefits from it which is why Lean 6 Sigma training is popular and quite requested in any location in the state. With that said, how does this training work? Is it a general program or do you need to go over different levels?
In 6 Sigma, there are not levels but rather 'belts' that classify them, and depending on the belt a person gets trained in, the knowledge and skills acquired will be different and the roles to fulfill are going to vary as well. At Lean Six Sigma Experts of North Carolina, we can offer you the LSS training for your workers or yourself, which follows the previous structure. However, we have to point out that instead of working with white, brown, and all the belts in the methodology, we focus on the most relevant ones and that we consider are the only important: yellow, green, and black.
What Does Lean Six Sigma Training Teach?
---
Since it depends on the belt you choose—as we mentioned before—, the training outline and program vary. Also, the company or expert offering the service will create a different schedule for them and you might notice different topics included or some removed. In our case, we make sure to cover the common and essential topics in each belt training but we have made sure to add more to guarantee you and everyone else are properly prepared for their future roles:
Yellow Belt Training.
The common topics to approach are focused on the basics, principles, terminology, problem-solving, data collecting, and measuring projects. However, we have included some that are usually from the green belt but we wanted to allow our clients taking the yellow belt training to at least have an introduction. This is why you will have DMAIC, SIPOC, Risk Mitigation, and Control Charts included in the outline of our training.
Green Belt Training.
More than focusing on the theory and building knowledge, it is about how Lean Six Sigma is implemented and used in a company. Since it can be integrated into any business, the expert must be prepared to work with all industries and know-how to start and manage projects based on their needs. This is why leadership skills start to be developed, Six Sigma tools are reviewed in deep, and other aspects that influence a company are included.
Black Belt Training.
A full understanding of all the extensions of Lean 6 Sigma must be achieved and for it, our team will take around 3 to 4 weeks to complete this training with you. Good decision-making, great problem-solving skills, leadership skills, and the aptitudes to be a mentor and coach need to be present. We will focus on advanced topics and go deeper into previous tools and elements to guarantee everyone is properly trained while finished this training option.
What Lean Six Sigma Training is the Best?
---
Every training, no matter what you choose, will bring benefits to your personal and professional lives:
Better salary.

More career options.

Gain experience in quality management.

Be valuable for any company.

Develop useful skills for other job positions.

Work opportunities.
However, when it comes to specific job positions and all the knowledge you will obtain, you will need to determine what is better based on the previous topics mentioned in each training and your goals and needs. To fill up leadership roles, going for a green and black belt are the best option but for small roles or just some advancement in your career, a yellow belt will be enough. Everything ends up depending on what you are aiming for and all the expertise you want to obtain in the methodology.
This means there is no a better belt training than others but rather one that suits your needs and objectives the most. If you have doubts about this and are having a hard time deciding the LSS training you want, our experts at Lean Six Sigma Experts of North Carolina can assist with it. We will assess your company—if you are trying to train your workers or learn for your own business—and let you know the belt experts required for now.

But if it is more of personal interest for your career or growth, we will help you to identify your specific goals and needs that will be covered with the training we will choose or recommend. With that said, feel free to contact us anytime and from wherever you are located in the state. Our 6 Sigma training is available for anyone that needs it since there are no requirements nor limitations. Just hit us with an email or call, or feel free to visit us at the nearest office and our experts and personnel will clear all your doubts and answer every question, including the possibility to take our training online, which is actually available along with the in-person option.
There are so many areas or regions where we offer these services with most of them being cities.
However, if you need any of these services, you need to contact us. The list below comprises the areas where we offer these services.