North Carolina Lean Six Sigma Yellow Belt Training and Certification

Individuals or employees from companies that need and want to get trained in Lean Six Sigma to understand how it works, can be implemented, and be able to work with the methodology, will need to go through different belts or levels, being the yellow belt the introductory one. Before getting to explain to you what a yellow belt is, you must understand that Lean 6 Sigma is not a methodology that can be learned in a matter of hours, at least, not completely.
Also, not all experts in it have the same expertise and knowledge since it depends on the level of understanding and compliance they have with the methodology, which takes us to how Six Sigma is structured. Instead of levels, LSS has 'belts' that classify in white, yellow, brown, green, black, and master black belts. According to the belt training you go for and complete, you can fulfill different roles within an LSS team and company.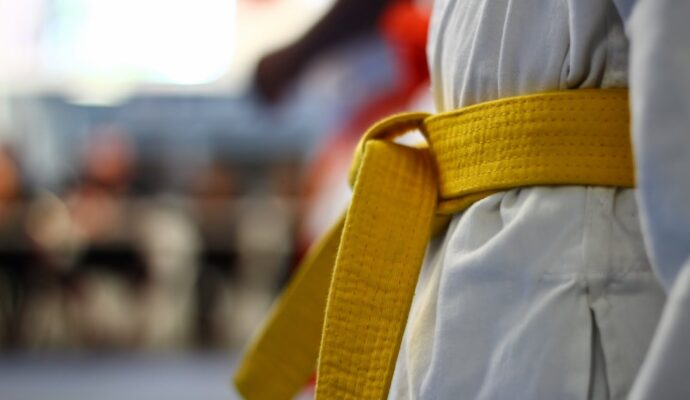 Now, where should you start if you have zero knowledge about Six Sigma or you have a very basic one, need to understand how it works, and the tools included with it? Here is when the yellow belt is in what you must be interested in since it is the introductory level for those who want to work with the methodology. But why a yellow belt instead of a white one if we consider the previous belts and their order?
A white belt is very simple and more than being training or a level that allows you to work with 6 Sigma, it is only to know what it is and how it helps companies. In other words, there is no relevant information that truly prepares you to be an expert in the methodology. This is why the yellow belt is considered the introductory one and where you will start to learn how to implement Sigma in a company or business.
What Do You Learn During Yellow Belt Training?
---
It usually depends on whom you access training in the first place. However, it is true programs and courses have topics in common due to being a level in the methodology. Therefore, the basics, terminology, structure, and principles are the common topics you will find in any yellow belt training but others can be included according to the company and expert that provides it. Here at Lean Six Sigma Experts of North Carolina, we make sure to include the previous elements and topics to review during this initial level.
However, we are also interested in preparing our students better for them to be able to handle tasks and small roles within a company. This is why when you decide to access training with us, you will be able to go over all this:
Data collecting.

Six Sigma main tools.

What is Lean and 6 Sigma.

How Lean Six Sigma works.

Measure projects and performance.

Principles and concepts.

Introduction to DMAIC.

Start developing problem-solving skills.
By the time any person taking our LSS yellow belt training completes it, he or she should be able to fulfill small roles like data analyst, collector, or report issues to other belts and experts with higher positions. Therefore, even when you will learn the basics about the methodology and know only a bit of the iceberg, you will get more than a simple introduction since being able to fulfill a role, even if it is small, is a great sign about your knowledge and preparation.
Who Can Access Lean Six Sigma Yellow Belt?
---
The best part about deciding to take training in this methodology is that you do not need to meet requirements nor are there any limitations. Professionals, students, and people overall can decide to get trained in yellow belt and either add more value to their careers or even start one thanks to the methodology. This is why, if you were feeling limited to taking it or not, you can rest assured you are a "fit" for it and there is no need to pull out of it. Instead, we always encourage anyone who asks for Lean Six Sigma, especially the yellow belt, to invest time and resources in it.
Also, getting training in this LSS belt does not take too long but rather between 10 to 20 hours, which are usually distributed in 14 days. This includes the exam you need to take for the certification and adds another 2 or 3 days to wait for our company to issue it. With that said, do not expect the training to be any different for who you are. What does this mean? That either if you are an employee for a company that wants you to train in Sigma to help them with the integration or an individual trying to add value to his or her curriculum and develop valuable skills thanks to the methodology, you can access our yellow belt training. Just make sure to let us know and feel free to get introduced to the methodology.

Is 6 Sigma Yellow Belt Worth It?
---
In Lean 6 Sigma, it is not necessary to get certified in the first levels to jump to more advanced ones. This means you can go for a green, black, or master black belt without having to get trained in a yellow one before anything else. However, that does not mean this belt is useless nor something you should not invest in. Those that follow the progress in levels are able to gain more experience, finish all belts faster, and get recognition for their efforts and time invested.
In short, it is worth it if you decide to start with a yellow belt, especially keeping in mind that it does not take too long to complete and is affordable for any person. Also, going through a yellow belt course and getting certified in it will bring many benefits:
More career options.

Better salary.

Gain hands-on experience in quality management.

Improve decision-making.

Add value to a curriculum.

Apply for better job positions even when they are not related to LSS directly.
All you have to do if you make the decision to choose this belt is to contact us at Lean Six Sigma Experts of North Carolina and our trainers will be happy to provide all the service.
There are so many areas or regions where we offer these services with most of them being cities.
However, if you need any of these services, you need to contact us. The list below comprises the areas where we offer these services.