Welcome to the Lean Six Sigma Experts of North Carolina

Organizations, companies, professionals, and even students, can gain a lot from getting introduced and implementing Lean Six Sigma in their lives. When we make this statement, we know most people think: "How can a simple methodology bring so many benefits?" The thing with LSS is that it is not as simple as it seems in terms of how good of a methodology it is and besides being a process improvement one—which is the main concept or definition you will find—, there is much more involved.
First, are you aware of what is Lean Six Sigma beyond the basic concept we just gave you? If you do, you must know Six Sigma is focused on achieving process improvement by reducing waste and eliminating variations, which is something you would usually accomplish by implementing different methods. To be more specific, Lean and Six Sigma as individual methodologies are the ones that offer the possibility of going for all these objectives.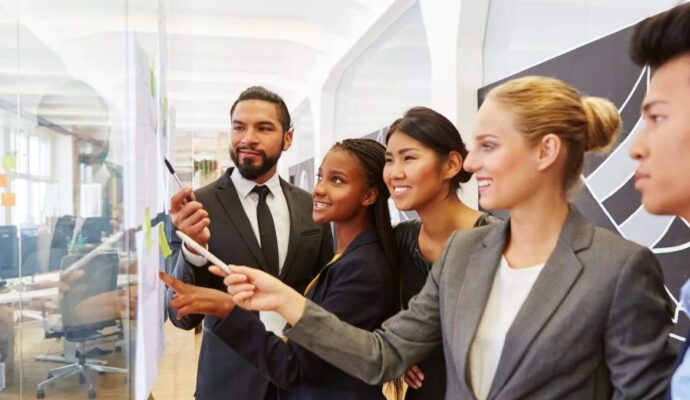 Therefore, it is fair to say that Lean Six Sigma is a combination of both methodologies, takes the best tools, principles, and concepts from them, and makes sure to expand the range of results and outcomes. So far, those are the simple aspects you can learn about Sigma, but if you start considering its use or learning about it, you will have to dive deeper into information. The options for companies or organizations that decide to use Lean 6 Sigma are two: hire or develop talent.
Hiring talent is about relying on experts, their services, and making sure you access reliable consultants who can deliver the results you want. While developing is more about training part of the workers in the company in the different levels of the methodology and guarantee they are prepared to handle projects in the future. However, before you even consider one of the options, are you confident about investing and spending time in Six Sigma? At Lean Six Sigma Experts of North Carolina, we always recommend companies and people overall to put all the pros and cons into consideration.
What we are trying to say is: take your time to learn about Sigma before you decide to integrate it into your company or research if you are thinking about becoming an expert in it. For this, we have worked hard in delivering solutions and services around the methodology but before getting there, we want to be the ones that contribute to answering the most common questions and help you understand why Lean Six Sigma will be necessary for your business or personal life.
How Lean Six Sigma Works
---
To understand the methodology, let's go over the ones that form it in the first place: Lean and Six Sigma. Lean is a method that focuses on reducing waste in the production processes and guarantees they end up being faster, more efficient, and productive. To do this, experts implementing the methodology have to map a value stream to understand the processes before anything else and identify the types of wastes affecting them. But what is the types of wastes Lean is establishing in its principles and concepts? There are 8 in total:
Defects.

Overproduction.

Transportation.

Waiting.

Unutilized talent.

Motion.

Inventory.

Overprocessing.
Not all wastes are present in a company or organization, but they all affect the performance and need to be removed in no particular order, just make sure to do it. In order to allow organizations to work with this methodology and reduce all the waste, Lean establishes 5 principles:
Value.

Value stream map.

Flow.

Pull.

Perfection.
Following the same order, it is a matter of identifying the value of the products and processes, which are usually determined by the customers themselves. When this is complete, map the value stream is to go over the entire production and identify all processes, know their strengths, and work on the waste identified in each one to remove it. Once eliminating the waste is complete, the company needs to make sure to improve the flow in the processes and steps remaining since part of the waste is also the processes that are not efficient.
Pull consists of making sure the organization relies on it. but what is to rely on the pull? That you make products when they are requested, not manufacture them, and expect people to buy without being certain about it. Perfection is when you want to have continual improvement and make sure waste is not an issue. When you achieve "perfection" it means you are able to offer safe and valuable products of great quality to your customers in the right delivery time. Considering all these 5 principles, they are very much steps, which put the company in a position where efficiency is the top feature and comes with the benefit of reducing costs and time.
But after all these aspects of Lean, how does Six Sigma contribute considering the previous methodology includes a lot to process? It is simple: 6 Sigma does not have the same goals nor focus. Although they are process improvement methodologies, they are not trying to achieve this main objective in the same way or using similar tools and practices. Instead of reducing waste, Six Sigma aims to eliminate variations and defects, to be more specific, to reduce the rate of variations that makes a company spend more time and resources and less efficient in making valuable products.
For this, companies use the DMAIC method, which stands for Define-Measure-Analyze-Improve-Control. The 5-step practice goes over all the process to not only eliminate variations but also identify problems and guarantee companies deal with root causes and integrates a continuous improvement culture:
Define the objectives of the company, of the projects, the problems, or issues.

Measure the current processes and collect data about the problems in the company. 

Analyze all processes and problems to find root causes to solve them.

Improve processes and performance by solving problems and creating strategies according to the previous data.

Control your changes and results to maintain the great status of the processes but also work in future ones to achieve continual improvement.
Also, 6 Sigma contributes to the LSS methodology by providing the main 5 principles (besides the ones from Lean):
Work for the customer.

Find problems and solve them.

Reduce variations and bottlenecks.

Flexibility and change.

Create opportunities to improve employee improvement.
With this in mind, how does LSS work in specific? By integrating these mains tools and concepts to its structure and adding more elements and tools. Lean 6 Sigma is not a manual you can follow to obtain results, but the previous aspects of Lean and Six Sigma are what all organizations need to consider. Other tools are used according to the situation, objectives, and needs of the organization in specific. But what does LSS have on its own? Is it the same to implement methodologies separately? Since Lean 6 Sigma takes the best out of the methodologies and has a special focus on problem-solving and customer satisfaction, it is more efficient and its structure makes it possible to achieve faster results.
Who Can Use Lean Six Sigma?
---
One of the benefits of choosing LSS is the fact you do not need to meet requirements. Instead, you can start working on its integration right away. Some process improvement methodologies have requirements and limitations for companies of certain industries and it makes sense when you learn about their structures and how the steps are formed. However, Lean 6 Sigma is general and allows businesses to focus on their problems and processes by determining their own needs and goals. Therefore, there is no need to worry about being able to integrate it or not but rather think about how you are going to do it.
Experts in the methodology are always required if you want to obtain positive results and achieve the objectives established by Sigma. But to have experts working on it, organizations have two options: develop or hire talent. This takes us back to what we were mentioning at the beginning but this time, which one is the right option to choose? Organizations overall can go for either of the alternatives but what will determine their choice is time and budget.

Lean Six Sigma consultants are more efficient, can guarantee excellent results in no time, and handle all the tasks and projects involving LSS and how your company adapts to it. But they can be expensive, which limits most companies to hire them at once or, at least, they put the option into more consideration before doing it. Meanwhile, developing the talent by giving access to employees to Lean Six Sigma training is more affordable and a great solution in the long run since you will have reliable workers you have trusted all this time and have experience with handling the projects.
The issue lies in the experience. Most of the workers you train will have the knowledge and training but they will lack expertise and experience most of the time, which makes the integration slower and will inevitably take months. Therefore, any organization that wants to use LSS needs to decide between: having faster and excellent results in no time but paying the price, or go for a more affordable solution but will make them fall behind in the results and objectives. At Lean Six Sigma Experts of North Carolina, we offer you both alternatives and you can consider LSS consulting services without worrying too much about the fees.
We have made sure to offer 3 benefits: great services, fair rates, and work for our clients. This means you can access consultants for your needs and still get an affordable rate for them since all our experts have different ones and finding the rate that suits your budget is not impossible. While our Six Sigma training is accessible for anyone, be it, workers from a company or people overall that want to get introduced to it.
What Does Lean Six Sigma Training Teach?
---
The LSS course is designed in different ways depending on the company or experts you choose for it. However, there is something in common: they are divided into belts (levels) and not as complete training. Six Sigma consists of different belts that identify the expertise and knowledge of the professional in the methodology. Depending on the belt you choose, different training will be provided since topics, tools, practices, and methods to teach tend to vary or more are added. In our company, we work with 3 main belts:
Yellow belt.

Green belt.

Black belt.
Following the same order, they go from the basics to the most advanced tools and aspects of Lean 6 Sigma but, if you want to climb and go over different levels, it is not necessary to take all training options. In other words, if your objective is to go for a black belt instead of an LSS yellow belt only, you can choose to jump straight into the black belt training. However, it is easier and faster to complete advanced levels when basic knowledge has been acquired previous to them. This is why we always recommend our clients to focus on the introductory belt—the yellow one—and move on from there once completing the training and even getting certified.
With this clear, what will you learn in each belt training?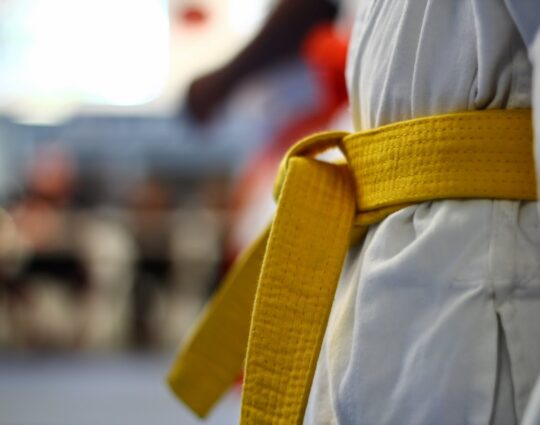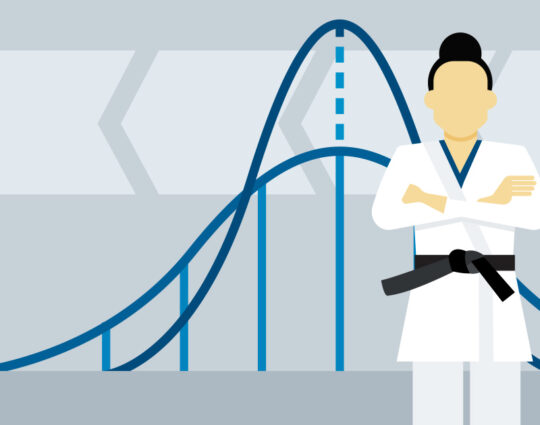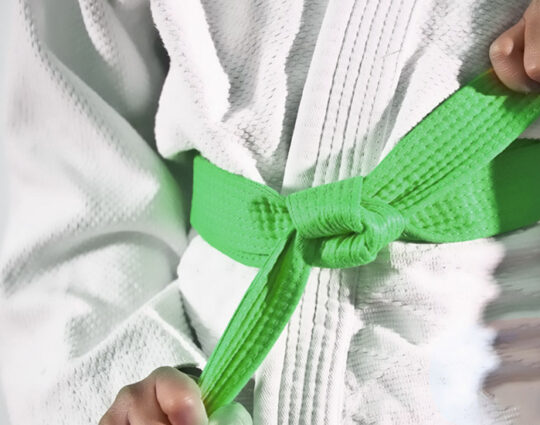 How to Work as A Lean Six Sigma Expert
---
Training is the most important part to be able to work as an expert. However, besides going through and completing any of the previous belt courses, it is necessary to get certified in the methodology. Six Sigma certifications are issued by, usually, the company or expert that provided the training in the first place since there is no official entity or institution to issue the certification. The issue is that not all companies or experts are able to offer the certification either since they must be authorized for it.
As a result, it is not simple to access the certification when you also consider the fact that an exam in the corresponding belt must be taken and approved as well. But is it necessary even after you complete your training? If you cannot prove to have completed it or demonstrate your understanding of the methodology, most companies will not hire you as an expert but someone who can contribute to the team. Also, the benefits that come from learning and knowing how to work with Six Sigma come with the certification in general, not the training alone. Therefore, take your time to get trained but also certified in LSS, which our company Lean Six Sigma Experts of North Carolina can help you with.
We have been working in the industry for over 10 years and during this time, we made sure to get authorized to issue certifications in the previous three belts: yellow, green, and black. This means that you can access our training services but also get certified once completing any of the belts.
FAQ's
For companies, it is a matter of improving processes and making sure they move forward in terms of progress, performance, and value. It is basic and we guarantee you it will be worth it either if you are in a crisis or need your company to start going for new objectives and a continual improvement. However, companies or organizations are not the only ones to benefit from it; schools and people overall can get benefits from learning and including Six Sigma in their goals. What do individuals obtain besides knowledge and the opportunity to work as LSS experts? These extra benefits:
Excellent salary.
More work opportunities.
Career options.
Develop valuable skills.
Add value to their curriculums.
Work in all industries.
For schools, the benefits are aimed at their students since learning Six Sigma helps to not only understand the methodology but develop skills that focus on problem-solving, leadership, decision-making, data collecting, and help to build confidence in what they do. But do high school students learn the same as adults in general training programs? Not quite. Yellow and green belts are the only options available for students and the training is focused on two parts:
The yellow belt is more for personal-based growth and skills to build a career and have more opportunities in the future.
Green belt is aimed for team-based learning and skills to know how to work with other people and find solutions as a group.
However, the LSS certification also works the same and high school students will be able to add Six Sigma to their curriculums, adding value just like regular experts in it.
Several companies in North Carolina will be able to offer you training and certifications, but you need to think about how valuable it is and if the services they deliver are worth it in the end. At Lean Six Sigma Experts of North Carolina, we guarantee quality and quantity. This means you can access training and certifications with us but also have our consulting services anytime thanks to our consultants and experts. Besides these solutions, keep in mind we work for you and your needs, which means you can contact us if you have specific problems and objectives regarding LSS.
Also, our experts are found in several cities and you can rely on us without having to visit us all the time or travel to the nearest city. This is possible thanks to all the offices in North Carolina but also because we offer online services to ensure companies and individuals are able to access them from anywhere and stay safe in these difficult times as well. With us, you will be accessing top services and professionals that will not disappoint regardless of the type and size of your organization and the goals you have, or if you are a person with an interest in 6 Sigma. For more information about us and our services, feel free to contact us via email, call or a short visit, and have a look at our website.
There are so many areas or regions where we offer these services with most of them being cities.
However, if you need any of these services, you need to contact us. The list below comprises the areas where we offer these services.