Best Local Lean Six Sigma Experts of Fayetteville, NC

Making sure that your company is going in the right direction takes time and resources, especially when it comes to improving processes and performance. However, this can be accomplished by implementing the right methodologies, such as Lean Six Sigma which is quite popular in Fayetteville. For companies that are interested in integrating this methodology, experts and consultants will be required.
However, when it comes to experts in specific, which will be the ones within the LSS team in the business, there are two options: allow consultants to handle all projects and tasks by leaving them as your experts or develop talent by training your workers or employees. Consultants are usually more expensive than developing talent and having your own workers in the team, but they are more efficient, experienced, and able to achieve results in a matter of weeks.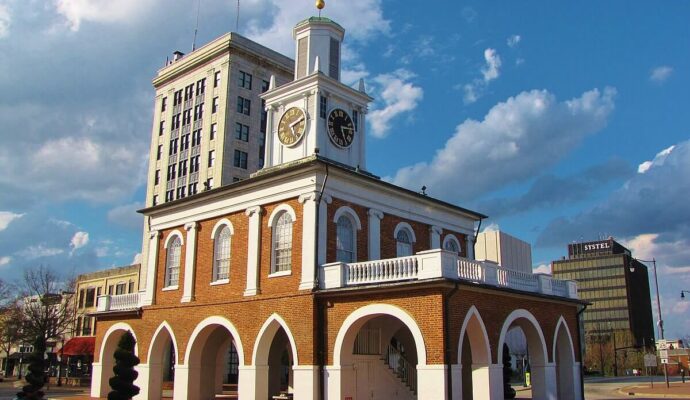 While training employees is affordable, it takes much longer to integrate Six Sigma properly and they will lack experience and expertise for a while. Therefore, the decision you make will depend on your needs, time, goals, and resources available to invest in Six Sigma. Here at Lean Six Sigma Experts of North Carolina, we can help you by offering consultants and training services along with certification and special programs for high school students.
The first two services are perfect for any of the decisions you make about integrating LSS into your business. Training—however—is also available for residents and any person in Fayetteville that is interested in learning about the methodology and starts working with it in any company he or she chooses and applies to. After training, a certification will be required for either a worker in a company or individuals who completed it to learn how it works.
What About the Other Services?
---
When it comes to programs for high school students, we are referring to special training in two specific belt levels of 6 Sigma: yellow and green belts. In this way, students are able to develop valuable skills, add value to their curriculums, obtain enough credits for graduation, and many other benefits that will help with their future careers and jobs. Now, focusing on certification again, you must know that not all companies in North Carolina are able to issue them.
There is no official entity for it and training is not the same as providing LSS certifications. Fortunately, our company is able to issue them according to any of the belts you complete: yellow, green, or black. But before it, you need to take an exam that corresponds to the belt level. If approved or passed, you will get your Lean 6 Sigma certification in the next few days. By knowing all this, you now know we are able to offer you all the possible solutions and services you might need for your business or your personal growth in any career or job you choose.
For more information about how to access them in Fayetteville, feel free to contact our team at Lean Six Sigma Experts of North Carolina and have a look at our website for details about us and the services.
There are so many areas or regions where we offer these services with most of them being cities.
However, if you need any of these services, you need to contact us. The list below comprises the areas where we offer these services.