North Carolina Lean Six Sigma Green Belt Training and Certification

All experts within a company have different roles that go according to their careers, knowledge, expertise, and experience. The structure is the same for Lean Six Sigma and for those who want to fulfill leadership roles will need to go for a green belt instead of conforming with a yellow one. The levels and belt training options in the methodology determine the expertise and understanding of the expert that works in the team.
For beginners and those with small roles, a yellow belt training was very much the one they completed and the level they got certified in as well. Although the yellow belt is a great way to boost your career and work in LSS already if you have higher expectations about the position you want to fill and have more involvement in projects, the green belt is the starting point for that. But what does a green belt include that is different from a yellow one?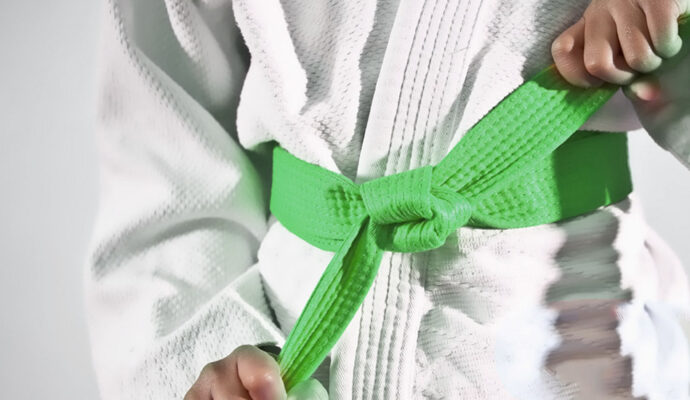 The first thing to mention is the topics approached during the training. While a yellow belt is aimed at the basics, concepts, principles, and terminology, the green belt focuses more on how to start implementing it and be able to start and manage projects for the organization. Many tools and elements are still missing to be able to work as a leader, even if it is for a small group, within an LSS team, which is why the green belt training covers much more than the first one. With that said, how can you start with it and where?
Here at Lean Six Sigma Experts of North Carolina, our role is to allow businesses to train their workers in the green belt level or help any individual interested in learning and getting certified in it. Therefore, if you are eager to access LSS green belt courses and go for this opportunity, you can rely on us for any of your needs and goals.
Should You Get Lean Six Sigma Green Belt Training?
---
Despite what we mentioned before, most people still wonder if it is worth going for a green belt since it is not necessary to go for a black one—which is the next level in the methodology. Also, the question comes quite often due to being able to invest time and resources in it. Getting trained in Lean Six Sigma is not expensive, but some people might consider it a lot when thinking about costs and how long it can take, which is completely fair. Therefore, if you are hanging there and trying to figure out if you should get it or not, here is what we can tell you according to facts, experience, and knowledge: you should definitely go for it.
Lean Six Sigma is a methodology that is implemented in any company and organization regardless of its size and type, which means anyone can use it without restrictions. As a result, experts in it are quire requested and necessary since Sigma is not a one-time method but rather something that needs to be present continuously. However, finding experts is not simple, and making workers or employees get trained is not the issue but rather allowing them to gain experience outside the company they work for is quite difficult.
So, think about it in this way, if you get trained in LSS green belt you will be able to work with several companies and in any industry since Lean Six Sigma can be adjusted and you will learn how to handle specific goals and needs based on their type. Now, why green belt in specific? A yellow belt limits you to small roles and less involvement in projects and tasks which means you obtain fewer benefits in terms of career advancement. And although a black means you can go for higher positions, we always recommend anyone to go for green belt training first, which will allow them to complete a black belt faster in the future and gain experience before going for it.
With a green belt, you still get great benefits, starting with an excellent salary and more work opportunities in all industries.
How Long Does It Take to Get A Green Belt?
---
While a yellow belt takes between 1 to 2 weeks, a green belt will not be much longer, which is why individuals and companies—for their workers—decide to go for it instead of a black belt for now. You can expect a green belt training to be completed in 3 weeks at most, and the certification that is required to prove your understanding and compliance with it is including in this time-lapse. However, you need to keep in mind that the timeframe can change depending on whom you get trained.
In our company, Lean Six Sigma Experts of North Carolina, we make sure to keep it down to 3 weeks maximum to make sure anyone can start working as soon as possible. Also, it is possible to complete the green belt during this time without compromising proper preparation and great results. Therefore, there is no need to worry about us speeding it up but delivering poor training since it will not be an issue.

With that said, the certification in the LSS green belt is possible with us and although it should be usually included, not all companies are able to issue it once you finish. We have made sure to meet all requirements for it, which is why you can contact us and access the green belt course along with the certification once you complete it and take the corresponding exam, which you need to approve in order for us to issue it. Finally, keep in mind our training and certification can be accessed online, so there is no need to feel limited by time and location.
Make sure to contact us for more information and rest assured you can find our experts and training services in any city in North Carolina, which is something we have made sure of.
There are so many areas or regions where we offer these services with most of them being cities.
However, if you need any of these services, you need to contact us. The list below comprises the areas where we offer these services.