Lean Six Sigma Certification in North Carolina

Being able to work with Lean Six Sigma means two things: that you have gotten trained in one of the belts but also, that you obtained your certification once completing it. Experts in the methodology need to worry about getting properly trained in the Six Sigma belts that allow them to fulfill roles within a team or find better job positions and work opportunities. But even when getting trained is the essential part in knowing how Sigma works and developing all the required skills, it is not the only necessary step and, sometimes, it is even forgotten when people think about LSS certifications.
The certifications are issued according to the belt training you complete but, why are they as relevant—or even more—than the training itself? Because they allow the experts to actually be called that way and work with companies. Although training is what prepares you if you are not able to prove your compliance and understanding there is no way you will be able to work in the roles you were trained for but rather end up conforming for less.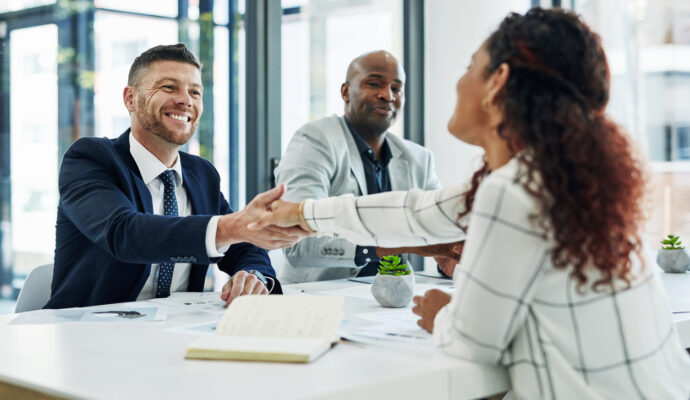 But are not certifications issued once you complete your training? There are three reasons why it does not work like that:
Not all companies or experts that offer training are able to issue certifications.

It is necessary to take an exam in the belt you completed to opt for the certification.

There is no official entity that issues the certifications in the first place.
Therefore, it is necessary for you to find a Lean 6 Sigma Training that can offer you the certification, or more like a company that is able to offer both services. Our role at Lean Six Sigma Experts of North Carolina is to do exactly that: provide you with LSS training and the certification you need. Just like most organizations and experts in this field, we started by providing training alone due to all the requirements and limitations to be able to issue certifications. But we worked hard to make it possible and, right now, anyone who gets trained with us or even with other companies is able to opt for the exam and certification.
Why You Need A Lean Six Sigma Certification
---
Besides the previous issue about obtaining it and all, have you ever thought about why people are so invested in obtaining one? Lean Six Sigma is the most used process improvement methodology nowadays and unlike other options in the same category, it can be implemented in any business and company. This means that experts in it are able to work with all industries and gain experience in different fields, which only needs great work opportunities and more career options.
These are only a few of the benefits you obtain from learning 6 Sigma and we have to tell you why you need the certification, it is exactly for this and other advantages:
Better salary.

Develop leadership and problem-solving skills.

Be able to fill leadership roles.

Learn about teamwork and individual responsibilities.

Bring benefits to your professional but also personal life.
Unlike what most people believe, Six Sigma is not only good for companies when you consider all the benefits that come for people who learn about it. Yes, the methodology can only be implemented in businesses and organizations, but leaving aside the objectives they are able to meet thanks to it, experts in any of the belts will be able to boost their careers in every possible way.
Therefore, instead of wondering why you need a certification, it is better to think why wouldn't you need it and when you do, we are confident you will not find any answer or reason for it.
How Difficult Is it to Get A 6 Sigma Certification?
---
It is not difficult considering that training options last for 4 to 6 weeks at most. However, it does depend on the certification you decide to aim for. In our company, Lean Six Sigma Experts of North Carolina, we issue 3 main certifications: yellow, green, and black, which correspond to the belts in the methodology. The yellow belt certification and how long it takes to obtain it includes the time the training will last, which is usually between 1 to 2 weeks depending on your availability and schedule. The green one takes between 2 to 3 weeks and finally, the black belt between 3 to 4 weeks.
Keep in mind that besides training, the international exam established for these certifications must be taken and approved for our team to get you certified. Since the exams only take 3 hours at most, it is not necessary to worry about how long it will take but it is the most difficult part in getting certified. Overall, there is no need to worry about having difficulties as long as you take your time to learn and focus on the methodology at the level you choose. Our experts and trainers are here to help you and if you still need a direct answer in how difficult it will be, we assure you it will not be difficult at all.

What Lean Six Sigma Certification is the Best?
---
Every level or belt in Sigma is amazing considering the previous benefits we mentioned, but it is true some certifications have more than others. For small roles or add specific value to your curriculum, a yellow belt will be enough and it can be obtained in less than a month. However, leadership roles can be filled with a green or black belt certification only and a better salary, as well as expanded benefits from the ones we already mentioned, will be available. But by knowing this, it is not a bad idea to start with a yellow belt if you are uncertain and move forward with the rest.
Just make sure to work hard and our company is here to provide you with the proper training and certification you need. As for what certification is the best according to the company that issues it, you can choose us without hesitating. Our certifications do not expire and they are recognized in the entire state and even country, which is why we are very confident about all the experts that have reached out to us for theirs. To request this service and opt for yours, make sure to contact us anytime and no matter the city where you are located in North Carolina.
There are so many areas or regions where we offer these services with most of them being cities.
However, if you need any of these services, you need to contact us. The list below comprises the areas where we offer these services.